---
Reality TV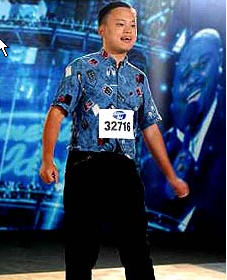 All you see on television these days is reality TV shows. From singing competitions, to dating shows, to people making themselves look like idiots and getting paid large sums of money to do it. I'm looking at you, every MTV reality show ever… Love it or hate it, reality TV is here to stay.
Some of these shows are getting more and more ridiculous. These reality show producers have come up with some great ideas over the years, but lately it seems like they have just given up on the creativity and will just make a show about anything. Do I really need to watch a show about the Amish Mafia? Actually yes, I'll be tuning in for that one. 
But seriously, how many singing competition shows do we really need? How many of these "winners" do we actually ever hear from again? I would say about only 10% of these people actually make something of themselves. 
It seems like all these contestants are required to have some sort of sad story to get on the show. And some of these contestants are stretching the severity of their "sob" stories.
Contestants statement before their performance while sobbing on national television:  "I'm gonna win this competition for my best friends, mothers, second cousins, coworker, who was diagnosed with genital herpes!"
Just one time I would like a contestant who doesn't really need the money, and is just talented, to come on the show and just be honest. I want them to just come out and say, "I don't really need this shit, I'm just doing this for fun." And then just kill it and win it over the guy that knows someone, that knows someone living with genital herpes. Lets have the guy who is actually more talented win, rather the bum who "needs to win." 
But at the end of the day, why do we really watch these reality TV shows? I think it's because we want to see the realness in people. We want to be a part of the the emotional roller coaster that these contestants are put through. We laugh, we cry, and we feel every moment whether joyous or sad. And when it's all over we get to feel their sense of accomplishment of winning. Watching someones life change before our very eyes. It is truly the American Dream.